Home » Van Life Health and Wellbeing: how to stay mentally healthy if you live full time in your motorhome »
PAGE UPDATED: 20.06.2022
Does driving a large RV fill you with fear? Would you like to be more relaxed on the road? Have you heard about zen motorhoming?
Meditation and mindfulness have become increasingly popular over the last few years. In this article we explore how to become more 'zen' on your motorhome adventures and put your troubles aside.
The merging of two passions
It was inevitable that we'd create a health and wellbeing section on this site. Together we have 40+ years' professional experience in mental health and wellbeing, Gav as a qualified hypnotherapist and Trudi as a Dementia Care Coach (1).
So what we're doing here is bringing together our two main passions in life…
We're intensely passionate about van life, travel and adventure. And we're equally passionate about health, wellbeing and personal development.
For us, the two go hand in hand. Our van life adventures feed our souls, helping us learn, grow and understand our place in the matrix of a bigger reality.
One of the ways we do that is through the practise of meditation and mindfulness that can create an inner stillness, no matter what chaos surrounds us.
A quieter mind can turn a crisis into an opportunity and an everyday road trip into something deeply meaningful.
Let's find out how…

What is zen motorhoming?
When Hobo Gav stumbled upon the hilarious BBC3 programme, Zen Motoring, he realised the same approach could be applied to motorhome travel.
A calmer – and oftentimes – humorous outlook on life could certainly make a difference to those more fraught moments on the road. You know the sort of things we're talking about…
Breakdowns, getting lost, traffic jams, full campsites, noisy neighbours, running out of gas, etc etc. It's all part of van life and motorhoming.
But what if we could have a more tolerant attitude when things go wrong? What if we were able to see the funny side then and there, even in the most testing of situations?
This is what zen motorhoming is all about.
Meditation, mindfulness and post traumatic growth
There's no doubt that many of us will have been traumatized by Covid-19, the effects of which could last a very long time.
But not everyone suffers post-traumatic stress. You might be lucky enough to experience post traumatic growth.
With the right mindset, something in you emerges stronger after a battle as you return to a state of equilibrium. Meditation can support this process.
It's rather like the stillness that returns a little while after the snow globe has been shaken. All settles down and the scene becomes as clear as dew drops hanging from a spider's web on a crisp autumn morning…
Look at the earth herself, able to breathe again during the hiatus in air pollution of the first lockdown.
The picture below shows the distant Himalayas, visible for the first time in almost 30 years from the Northern Indian state of Punjab. Anybody younger than that had never seen the mountains before…
A calm mind amidst the chaos
It seems as though we need a bit of chaos and disruption. The rug needs pulling from under humanity's feet every so often. Covid-19 was a giant curve ball tossed in our direction by some Cosmic Joker. But this is how we adapt, learn, and evolve as a species. We are problem-solving creatures.
The great German philosopher, Friedrich Nietzsche put it this way when he said, "One must have chaos in one's life in order to give birth to a dancing star."
But a question arises from this: How come some people fall asunder and others rise to the challenge, no matter the size of the monster in front of them, like David facing Goliath?
Well, we believe a calmer, balanced mind-set plays a vital role in learning how to cope – and even thrive – amidst the chaos.
This is where meditation and mindfulness can be hugely beneficial to your health and wellbeing. It's like an inner version of The Repair Shop, filling the cracks the Cosmic Joker left in his wake.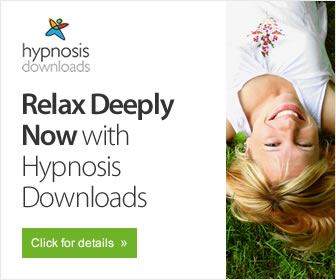 Meditations on the ordinary…and extraordinary
The thing is that bringing meditation and mindfulness into everyday life helps you negotiate times of uncertainty by enabling you to stay open and receptive to what each situation is trying to teach you. It connects you up to a bigger reality, something the Chinese refer to as the Tao.
The challenge is to bring a zen-like mind-set to every-day encounters – the ordinary and extraordinary situations in life.
Indeed, there is ample scientific evidence of the ways in which meditation and mindfulness lower stress levels, aid relaxation, improve sleep and boosts the immune system – benefits we could all do with as we recover from the fall-out of Covid (2).
Surrendering to what is
Zen motorhoming means that you stop battling with life and surrender to what is. This idea is a cornerstone to what the Buddha taught 2,500 years ago. And this is something we've always attempted to bring to our van life journeys…
Getting lost means life itself wants us to experience something different. Using a satnav robs us of serendipitous moments such as this. That's why we don't use one! Maybe there's something to unearth or discover by getting 'lost'? Or someone that needs our help?
Same with taking the 'wrong' road. There's something new we need to encounter; the one and only meeting with a particular stranger we'll never see again but who might have an interesting story to tell or wisdom to share.
A break-down becomes an opportunity to pause and reflect. A problem with the van is a chance to learn something new.
With this attitude, there is no wrong turn. There is no getting lost. There is no running late. Everything simply is as it is, all rather Zen.
Meditation – where silence speaks
On our van life page we speak about the need for adventure and how this seems to be built into our DNA. But the Covid lockdowns certainly stopped this need from being met.
However, accepting the situation without fighting it calms the mind enough to perceive that Covid-19 might actually have highlighted other important emotional needs, such as the need to take time out and connect with nature.
What the virus situation gave most of us (unless you were on the frontline) was the need for time alone and quiet reflection. It is something we should take with us into the post Covid world.
Meditative walks through the Suffolk countryside have revealed a glorious hidden network of footpaths previously unbeknownst to us.
During such walks, mindfully traipsing in the footsteps of our elders, ancient wisdom was harvested. It is in the stillness of the mind that something more essential speaks, an eternal echo that had been waiting for our soul's attention.
Freedom of a different kind
With a clear view upon reaching the mountain's summit, we can see a wider horizon; the virus can be viewed as a double-edged sword…
If you have been fortunate enough to stay well, the pandemic gave you time to reflect, time to come back to core values, time to create (and re-create). But on the other hand it deprived us of the vital need to connect to others; loneliness kills people!
Although we were not able to travel during the lockdowns, Covid brought freedom of a different kind – an inner freedom that comes from quiet reflection. An opportunity for a kind of life-appraisal or to simply BE.
Meditation is not just for helping us deal with stress and turmoil, but to ultimately aid what might be our most important journeys through life – the journey home to our True Selves, and the journey that connects us to a bigger reality, call it God, Nature, Great Spirit, the Tao, or however you refer to it.
For this reason alone, zen motorhoming is something we'll take with us into the new normal.
---
Two meditation downloads to get you started
To start improving your van life wellbeing right away we've got two mindful meditations for you to try…
The first is 'How to Enjoy Life's Journey as it Happens' and combines mindfulness and meditation with hypnotic techniques for gentle yet rapid mental reprogramming.
And the second is a wonderful visualisation where you're taken on a 'Hypnotic Mountain Hike' – perfect to get you in the mood for some serious trekking as we venture into the world again.
And remember to head over to our hypnosis downloads page for our top ten travel-related hypnotic meditation sessions.
---
Notes and references
(1) Gav's hypnotherapy practice can be found at human-spirit.co.uk
(2) For recent scientific research into the positive effects of meditation and mindfulness check out psychology today
(3) As affiliates of Uncommon Knowledge we'll get a small commission if you purchase a download from any of the links on this page – at no extra cost to you. Please refer to our full Affiliate Product Disclosure Document for more info.
No copyright infringement is intended by the use of any media on this page or site as a whole. If you feel there has been an infringement please contact us and we will aim to put it right immediately.
Back to Van Life Health and Wellbeing