Home »
PAGE UPDATED: 31.12.2022
If you live full time in your RV, health and wellbeing deserves some serious attention. We've all seen the cliched pictures of pretty, young van-lifers looking dreamily at beautiful vistas. But the truth can be somewhat different…
Van life does have its shadow side, which is all too often overlooked. It's not all sunny skies and stunning scenery.
On this page we're going to explore the important subject of health and wellbeing and how it applies to motorhomers, especially those that live full time in their vans.
We'll look at some of the stresses that occur on the road and moreover the things you can do to maintain (or return to) good mental and physical health.
How to stay sane on the road in your RV – Table of Contents
The promise of van life: does it deliver?
Most folks who buy an RV do so for the sense of freedom that it brings. Turn the key and off you go in your home on wheels. We were the same.
Without getting too existentialist about it – where freedom becomes something we have to confront – what we're talking about here is freedom from the norm. Freedom from the 9 to 5, freedom from 'the system', freedom from the craziness going on in the world.
Vanlife could be seen as the ultimate means of escape from all that's happening in the 21st century (the pandemic, frequent shootings and terrorist attacks, the war in Ukraine, the impending worldwide recession etc.)
For sure, living fulltime in a motorhome (or taking occasional road trips) does give you a break from the norm. It's an alternative way of living. One where you can be less involved in the usual stresses of everyday life and the 24/7 bombardment of sensationalist TV news and social media.
But as the film Nomadland points out, van life also has its problems. Indeed, the problems seem to follow us along the road.
So what are some of these problems? Let's list a few…
Potential stressors for van-lifers
Here's a quick list of things that can typically go wrong on the road…
Uncertainty about where to park up and sleep for the night
Uncertainty is a huge stressor for many of us. As a species, we like to have a sense of control and know what we're doing and where we're going.
But if you live fulltime in your RV in the UK there's always the issue of where to park overnight. Wild camping in a motorhome is now more difficult. Campsites are getting more expensive (and many require booking in advance).
Motorhome break-downs and break-ins
Even if you've got breakdown cover it can be distressing to conk out hundreds of miles from home or in a foreign country with all the hassle of getting your van fixed.
And in some places it feels risky to leave your van for any length of time. Break-ins do occur, unfortunately.
Even other vanlifers can cause stress!
Hassle from locals, other travellers, and authorities
There seems to be a vendetta against motorhomers these days, made worse by the chaos seen in places like along the NC500 in Scotland.
Us motorhomers have become public enemy number one and authorities (local council, the police etc.) are stamping down.
Feelings of isolation, especially if you travel alone
We have an in-built need for connection with others. If you're a lone-traveller, being on your own for days or weeks on end can result in feelings of loneliness and isolation. Not to mention feelings of vulnerability, perhaps more felt by solo female travellers.
The increasing cost of living: fuel, food, and camp site fees
The cost of living is on the rise whether you live in a house, a yurt, or a van. Money worries add to your stress levels.
How to deal with van life stress
So with all those potential stressors, what can you do about it?
Perhaps the first thing to assess when it comes to your van life health and wellbeing are your primary emotional needs
Certainly, unmet needs will raise your stress levels. This can turn what should be a wonderful adventure into a nightmare.
As mentioned above, we have the need for connection with others. But we also have the need to feel safe, secure and in control of our lives. Too, a sense of belonging, a sense of purpose, and a need for attention.
If needs are unmet (especially over long periods) you'll end up worried, stressed, depressed and thoroughly miserable. Even in the most stunning of locations.
Good nutrition for life on the road
But it's not just our psychology that needs to be addressed on the road; diet is equally important.
It's all too easy to overlook the need for good nutrition when all you want to do is get out and explore the next amazing destination. Who wants to be slaving over a stove for hours when you could be hiking in the mountains?
But the body won't tolerate Pot Noodles for ever you know!
Having the right diet and nutrition will not only boost your physical capacity but also has a positive effect on your mental wellbeing too.
Certain 'brain boosting foods' will aid both body and mind and we make sure we've always got a good supply of them when heading off on our longer journeys.
Back to nature – back to sanity
Another thing that is vital for your health and wellbeing: feeling connected to nature.
More and more research is showing that being out in nature is good for your mental health, whether it's going for a walk in the woods or along a beach, sitting by a stream, hiking in the mountains, or simply hugging a tree (1).
Millions of us walked for miles along hitherto unknown footpaths during Covid lockdowns.
And the practice of Forest Bathing (2) is becoming more popular as we answer the deep need for connection to nature. By doing so we expand our conscious awareness and open up to a larger reality, away from our everyday stresses and worries.
When the weather is good (or even if it's not) park up and explore beautiful surroundings. For a while, at least, you can put aside your everyday concerns and feel at one with Mother Nature.
Self-hypnosis for travel stress and mental wellness
With Hobo Gav being a qualified hypnotherapist, it was inevitable that he'd want to include hypnosis in this wellbeing section.
Using hypnosis helps us programme our minds for better health and wellness and addresses the vanlife issues we've been talking about on this page – and more.
Think about things like…
Travel sickness
Travel stress and anxiety (which has increased since the pandemic)
Being a nervous passenger
Sleeping better away from home
Dealing with loneliness
What we're really talking about here is using the REM state – nature's optimal programming state. Hypnosis accesses the REM state to programme your mind with positive expectations, making van life more enjoyable – just as it should be!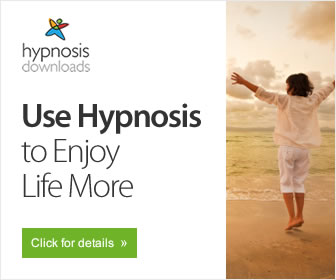 Meditation and mindfulness – zen motorhoming
Have you seen the hilarious BBC show Zen Motoring? We love it.
The same mindset can be applied to motorhoming.
Bringing a calmer, less serious attitude to van life can certainly help you deal with whatever is going on around you. And humour can help you see things from a bigger perspective.
We got back into meditation during the first wave of the pandemic and we believe it helped us handle the huge psychological impact of Covid lockdowns.
Indeed, there's plenty of scientific evidence that shows meditation and mindfulness is good for both body and mind.
Summary for van life health and wellbeing: how to get back on track
We feel privileged to own a motorhome – even if it is an elder of the tribe. It's something we never thought we'd be able to afford. But there's no doubt that living in an RV – full or part-time – has its challenges.
To help you maintain (or return to) good physical, mental, emotional and spiritual health on the road please dive deeper into our suggestions which we've listed below…
Assess your emotional needs which will help you quickly identify where potential stresses are coming from.
Our top ten brain boosting foods for life on the road will raise your energy levels and keep your spirits up, no matter how tough the going gets (sometimes!)
Back to nature speaks about the importance of reconnecting to Mother Earth as a way to nourish your body and soul.
Browse through some of the hypnosis downloads that we recommend. The 'Top 10' we have chosen are all related to travelling, driving, health, and wellbeing and will ensure you take a positive attitude and a sense of adventure with you – wherever you go
Find out how practising meditation and mindfulness helped us through the pandemic lockdowns – and how it can help you!
And lastly, if you're an elder of the tribe, check out Trudi's article on how to keep motorhoming even with dementia
---
We hope you've found this page useful and that it gives you some pointers toward good van life health and wellbeing.
If you'd like to know more about Gav's hypnotherapy practice – where he does online sessions – check out human-spirit.co.uk
If you have any questions or would like to share some of the things you do to maintain good health on the road please contact us here. We're all in this together!
Does having a motorhome give us complete freedom? Are we ever free to choose our own road? See our blog post: Freedom in a motorhome: what does it really mean?
Notes and references
(1) https://www.ncbi.nlm.nih.gov/pmc/articles/PMC4997467/
(2) https://www.ncbi.nlm.nih.gov/pmc/articles/PMC5580555/