Home »
Love reading as much as we do? We've listed some of the best van life and travel writing books – those that you'll want to return to again and again, like a favourite destination.
Below, you'll find full reviews or a short synopsis of our favourite books that will whet your appetite for an epic adventure of your own.
It's time to sit back, put your feet up, and immerse yourself in some great road trip reading and travel writing…
The Best Van Life and Travel Books
This page contains affiliate links from which we may earn a commission. Our full Affiliate Product Disclosure Document can be read here.
How to Live in a Van and Travel (Mike Hudson)
We stumbled upon Mike's story on his blog a few years ago and downloaded his ebook that chronicled the conversion of an old van he'd bought. We enjoyed it so much that it was a no-brainer to get his follow-up book.
Where the first book detailed the how-to of van conversion from bare shell to a comfy living space, Mike's second offering goes into the heart of actually living and travelling in his van. And what a book it is – probably our all time favourite van life book.
Read our review of How to Live in a Van and Travel
Under the Stars – A Journey into Light (Matt Gaw)
We sometimes park up for the night in our motorhome on unlit byroads and laybys. Once darkness engulfs the view of the surrounding countryside we put the cosy lamps on and settle down. The night is shut out like an unwelcome visitor, ignored and shunned for fear of what it may be hiding. But reading this book may change all that!
Matt Gaw's Under The Stars, A Journey into Light is about being out and walking in the night time, losing the comfort and security that light gives us and daring to dance with the darkness. If you've ever done a spot of wild camping in your van out in the middle of nowhere this book will be a welcome source of comfort.
Read our review of Under the Stars
Take the Slow Road – Scotland (Martin Dorey)
Like all of Martin Dorey's other offerings, Take the Slow Road – Scotland, is another superb travel guide.
When the world was normal (back in 2019) we took this with us on our honeymoon all the way around Scotland. Dam good job we did because without it, we would have missed some amazing places!
With the lockdown hopefully lifting in 2021, we can once more look forward to taking some journeys in our vans! This book review will hopefully whet your appetite for adventure and is essential reading if you're heading to Scotland.
Read our review of Take the Slow Road – Scotland
The Salt Path (Raynor Winn)
The Salt Path is a book which resonates with hobos – homelessness, travelling in search of "something".
Work. Food. A future. The pot of gold at the end of the rainbow.
The book documents the author's journey with her husband when he'd been diagnosed with an incurable illness along the South West Coastal Path. This would be a major road trip in a van, but they attempted all 630 miles of it…on foot!
Read our review of The Salt Path
Deep Country – Five Years in the Welsh Hills (Neil Ansell)
So many of us dream of rural living and escaping the rat-race to live a life of freedom and idyllic tranquillity. It's one of the reasons we got our van.
We imagine ourselves in a perpetual summer evening; songbirds serenading us as we breathe in the smell of freshly mown hay and drink our slightly chilled wine. No beeping phone alerts, no passing traffic, no 6am alarm.
Is this real life though? Well, Neil Ansell lived that life in the Welsh hills for five years.
Read our review of Deep Country – Five Years in the Welsh Hills
Into the Wild (Jon Krakauer)
One of Hobo Gav's favourite ever travel-cum-adventure books and a true story.
Into the Wild tells the story of Chris McCandless who, in his early 20s, quit normal life and became a wandering hobo. He followed his destiny to Alaska where he spent the summer living in an old 1940s bus.
Perfect reading for those lazy van life days when you just want to chill. And it'll stir something in your soul, for sure!
Read our review of Into the Wild
Mountains of the Mind (Robert MacFarlane)
Hobo Gav finally has an explanation for his love of mountains! The search for higher places seems to be built into the human spirit.
Robert MacFarlane writes beautifully and poignantly about the brave and often foolhardy souls who first ventured towards earth's summits.
But more than this, Mountains of the Mind explores the need for adventure and how mountains have come to symbolise the pinnacle of what it means to leave our comfort zones behind and climb into extraordinary landscapes sculptured by nature herself.
Another perfect holiday read!
Read our review of Mountains of the Mind
More van life and travel book reviews coming soon…
As we've always got several books on the go at once, we'll be adding more van life and travel book reviews to this page…
Here are some more of our favourites…
Van Life (Foster Huntingdon)
Published the same year we got our VW T4 (2017) Van Life remains an inspiration to this day.
Packed with beautiful photos of a variety of campervans and RVs and personal stories from their owners, this is a book that simply has to be on every van-lifers book shelf.
The Snow Leopard (Peter Matthiessen)
The Snow Leopard tells the real life adventures of Peter Matthiessen as he searches for the elusive snow leopard high up in the Himalayas. It's a book us Hobos read together at bedtime during our early days together in our motorhome. It's been described as one of the best travel books of the 20th century. We'd have to agree.
Driving Over Lemons (Chris Stewart)
Driving Over Lemons is a wonderful account of the trials of setting up a farm on the hills of Andalucia in Spain.
Hobo Gav loved reading this book as it reminded him of his travels through the Alpujarras mountains of Southern Spain and, in particular, the town of Orgiva where he stayed.

As I Walked Out One Midsummer Morning (Laurie Lee)
As I Walked Out One Midsummer Morning by Laurie Lee held us spellbound!
It's a memoir of Lee's 'tramping' back in the 1930s, leaving the Cotswolds on foot for London and then travelling around Spain, scraping a living playing his violin in the streets – and surviving the Spanish Civil War.
Lee's writing is exquisite, and his use of metaphor is second to none. This has to be one of the best ever travel books!
Vagabonding (Ralf Potts)
Vagabonding continues in the same vein as Laurie Lee's 'midsummer morning'. Whereas Lee called it 'tramping', these days we know it as backpacking.
Author Rolf Potts refers to it as 'an uncommon guide to the art of long-term world travel'. The book is full of great advice and Rolf's philosophy could easily be applied to van-life.
Walking the Himalayas (Levison Wood)
Talk about vagabonding, Levison Wood took it to the next level when he walked the length of the highest mountain range on the planet.
We loved watching Walking the Himalayas when it came on TV but the book goes behind the scenes and tells a much more detailed story. Brilliant!
The Motorcycle Diaries (Ernesto Che Guevara)
The Motorcycle Diaries captures Che Guevara's travels around South America on a 500cc Norton, eight years before the Cuban Revolution.
We saw the film first, but the book is just as good – if not better – and gets you right in the mood for an epic road trip of your own.
On the Road (Jack Kerouac)
Jack Kerouac's 1957 classic, On The Road, remains essential reading to this day and is surely one of the best travel books of all time.
It tells of the adventures of Sal Paradise and Dean Moriarty and their 'beat generation' friends road-tripping back and forth across the wide open spaces of 1950s America.
Hobo Gav was amazed when he read this bit…
"Dean had a sweater wrapped round his ears to keep warm. He said we were a band of Arabs coming in to blow up New York."
Read it to whet your appetite for your next epic adventure!
Blue Highways (William Least Heat Moon)
We stumbled upon this author when we were searching for content for our best travel quotes page. William Least Heat Moon? What sort of a name is that, we wondered, and then thought no more about him.
But just two days later in a tiny shack of a second-hand book shop in Norfolk, we found a dusty paperback of his amazing Blue Highways – A Journey into America. The universe was telling us something!
Each evening at bedtime in the van we read page after page. And we had to agree with one of the book's reviewers who stated that Blue Highways is even better than Kerouac's On the Road. Epic travel writing!
Up – My Life's Journey to the Top of Everest (Ben Fogle)
It is Ben's love of mountains that drew us to this book. It tells the story of his lifelong ambition to climb the world's highest peak.
The narrative draws you right in, as if you're there with Ben clinging to the ice ridge or hunkered down sheltering from yet another treacherous Nepalese storm. Will the clouds ever break to give Ben the chance to summit?
Up – My Life's Journey to the Top of Everest makes for brilliant travel writing with some great psychological insights into fear, adversity, risk-taking, and loss.
Into Thin Air (Jon Krakauer)
Into Thin Air tells the story of the author's fateful ascent to the summit of the world's highest mountain in May 1996 where 8 climbers lost their lives.
Unlike Ben Fogle's very personal story told in his book 'Up', Krakauer delves deeply into the lives of many of the people on his ill-fated expedition.
Later turned into a movie, Krakauer's writing excels (as always) and you're almost gasping for breath on the peaks with him, wondering why the hell anyone ever does this!
If you loved Krakauer's Into the Wild you'll love this.
Hiking with Nietzsche (John Kaag)
Mountains again! This time following in the footsteps of the great German philosopher, Friedrich Nietzsche, as he formulated his ideas in the Swiss Alps.
Author John Kaag visited Nietzsche's haunts twice, once as a young man, then again in midlife. The book explores Nietzsche's philosophy and how his ideas are perceived at different stages of life.
If you love travel writing, mountains, and want to explore the great German's ideas, Hiking With Nietzsche is a good place to start…
Nomadland – Surviving America in the 21st Century (Jessica Bruder)
We finally got round to watching the movie Nomadland over Christmas (2022).
Based on the book of the same title, Nomadland – Surviving America in the 21st Century, the movie paints a rather bleak though realistic picture of vanlife. It certainly explodes the utopian myth of the open road and endless sunny skies.
You'll meet real life van-lifers who have given up (or escaped) the so-called American Dream and now live a nomadic existence in their RVs.
Compelling reading (or watching, if you prefer the movie).
Retirement Rebel – One Woman, One Motorhome, One Great Big Adventure (Siobhan Daniels)
During Felixstowe Book Festival (an annual event in our home county of Suffolk) we met author Siobhan Daniels. Her inspirational talk served as a powerful reminder that you're never too old for van life.
We snapped up a copy of Retirement Rebel which tells the story of why Siobhan quit her job with the BBC, sell her house, and decided to live full time in her motorhome. A brilliant story that gives all 'elders of the tribe' the promise that it's never too late!
RELATED CONTENT: See our blog post that asks 'Am I too old for van life?'
The Alchemist (Paulo Coelho)
And finally, no list of travel books can be complete without mention of Paulo Coelho's The Alchemist.
Hobo Gav first read this under the shade of a palm tree in Cyprus. It might only take 2 or 3 hours to read but the story stays with you a lifetime! No wonder it's sold over 60 million copies worldwide.
If you've not read it, make sure it goes with you on your next trip.
DON'T WANT TO BUY FROM AMAZON? TRY BLACKWELL'S INSTEAD – BOOK PUBLISHERS SINCE 1879
Click the banner and start browsing…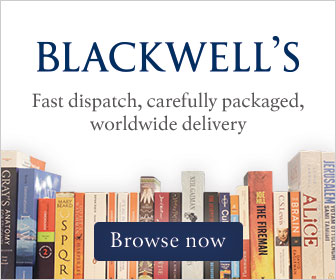 We're selling books from our personal library!
Take a look at our Hobo Reading Room on Ebay!
Back to Road Trips in a Campervan or Motorhome