Are you thinking about getting a motorhome or campervan but are confused about what to buy or put off by the price? Don't be!
We want to make it easier (and cheaper) for you to get started in van life and enjoy motorhoming on a budget.
Start here if you're looking for advice on buying a used motorhome: 13 things you must check
If you're thinking about motorhome rental check out what you need to know about RV hire before you hit the road
And if you already have a van and want to make your next adventure epic, see our road trip hints and tips and grab your free ebook
---
Subscribe to our Free Monthly Newsletter for exclusive content packed full of motorhome hints and tips, road trips stories, and a collection of all the best van life news from the UK and overseas. You'll get access to all newsletter back issues as well!
---
But it's not just practical motorhome stuff we cover on this website and in our newsletters: we want to go way deeper into the culture, psychology and even spirituality of van life…
To our way of thinking, van life is about freedom and reclamation. Freedom from the 9 to 5, freedom from the system, and the reclamation…of your own life.
This is what having a motorhome means to us and if this resonates with you please dive into our pages and blog posts.
EASILY FIND WHAT YOU'RE LOOKING FOR…
To save yourself time on our site, type in a word or two in the search bar below to help you find related content or check out our FAQ page where we'll answer your van life questions. Or just scroll down to see a list of our most popular pages…
Some of the best content on motorhome hobos
These are just some of the things we'll be looking at here…
Older campervans and motorhomes: freedom on a budget!
One of the main points we hope to get across on this site and in our newsletters is that motorhoming – and the freedom it brings – can be done on a budget…
You don't need to spend tens of thousands of pounds on a motorhome!
Read our story and mission statement about why we believe motorhoming can be done on all budgets
Here's the thing…
We picked up our old VW T4 Autotrail motorhome for just £6000 back in 2017.
That's us and our van in the picture below…
There are plenty of good older campervans out there as we highlight in our vintage vans and motorhomes gallery where you'll see a £350 Mercedes Sprinter that has taken its owner all over Europe! Yes, just £350!
If you're in the process of searching for a motorhome, our gallery and rough price guide will give you some idea of what you might be able to find – without needing to take out a second mortgage!
Going to look at an older motorhome or campervan? Download our FREE RV INSPECTION CHECKLIST so you won't miss a thing
Road trips, pilgrimages, and spiritual journeys
As you delve deeper into our site you'll get a flavour of our van life philosophy.
Each road trip and pilgrimage is driven by a longing for something much richer than the mundanity of every-day life. A yearning deep in the soul demands adventure!
Every trip contains the seeds of ancient wisdom, as if the ancestors are tempting you out of your comfort zone and into unknown worlds, inviting you to try to understand this human journey a little bit better.
We see our old van as travel guide, teacher and guru, leading us to where we need to go and what we need to learn about life.
This is what van life can do for you. Freedom flows through your veins when you turn the key.
Since getting our motorhome she's taken us all over England, Scotland and Wales and we're looking forward to our first journey across the water to Ireland, France, or Germany.
But when time is short, we're more than happy to stay local and enjoy the peace and beauty of the Suffolk Coast.
Would you like to hire a motorhome?
If you're really keen to get into van life but haven't found the right vehicle yet, have you considered hiring a motorhome or campervan?
You can hire a good-sized vehicle for a lot less than you think. You'll have an epic adventure and on top of that, RV rental offers you something else…
Renting an RV gives you the opportunity to 'try before you buy', just to see if you actually like van life. (It's a lot cheaper than splashing out thousands on your own motorhome, only to find out you hate being in a van!)
However – and this is the important bit – there are several things you need to know before you go ahead and hire a motorhome…
We highlight all you need to ask a motorhome hire company before hitting the road.
Health and wellbeing for life on the road
If you live fulltime on the road in your van, you'll know how important it is to stay mentally healthy.
The truth is that van life and motorhome living is not always sunny skies and stunning scenery!
You've only got to watch the film, Nomadland, to see what we mean. Just as with a more conventional lifestyle, van life has its own challenges and sometimes us motorhomers can feel run down, overwhelmed, or stressed out.
Our van life health and wellbeing section aims to address that.
Feeling better in yourself – physically and mentally – will help you enjoy your van life adventures even more.
With Hobo Gav being a trained hypnotherapist with over 20 years' experience, we'll look at several ways to keep you physically and mentally healthy on the road, such as addressing emotional needs, taking time out in nature and practising things like mindfulness, meditation, and self-hypnosis to deal with things like stress and travel anxiety.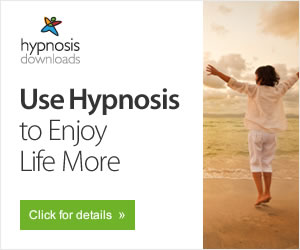 Motorhome gifts and accessories
If you already have a van of your own you will, at some point, want to buy some accessories for it. We've bought a number of things over the last five years, from simple products costing just a few pounds, to more expensive items like solar panels.
So, whether it's cheap essentials you're after before you hit the road or more expensive items like satnavs, we've got it all in our motorhome gifts and accessories shop. There are over 100 great van life gifts that make perfect presents for Christmas and birthdays!
Hit the button below where you'll find motorhome gadgets, kitchenware, cleaning products, clothing, interior decor ideas, and loads more, many of which we use ourselves and can vouch for.
Best books for holiday reading
One of the things we love to do – especially when the weather is not so good – is to hunker down in the van with a cup of tea and a good book.
In our Favourite Van Life and Travel Books we review some of what we think are the best books in the genre from authors such as Raynor Winn, Robert MacFarlane, Martin Dorey and other best-selling writers.
We add new reviews regularly so bookmark the page and check back often! You'll certainly find some inspiration for your next road trip adventure…
Get in touch with us!
We're always adding new content to this site so make sure you subscribe to our free newsletter to be the first to know about it.
And if you have any questions or suggestions for new content you'd like to see on our site, please contact us. We welcome all enquiries and would love to hear of your campervan or motorhome adventures.
We'll see you on The Freedom Trail!
---
Read about our anti-advertising ethos